After analyzing our customers' requirements, we work out a cost- efficient plan for each assignment. We also carry out all types of Primary & Secondary and ODC transportation using vehicles depending on the size and requirement of the clients – LCV / Trucks / trailers/Containers etc., to ensure speed, safety and cost efficiency.
Along with a prompt feedback, safe handling of cargo and instant response to client enquiries, following will be some of the major value added services which will be treated by us:
Arrange the most suitable and cost effective resources to match the business needs of our esteemed customers.
Build a flexible and receptive model with a view to adopt market changes, built into an incessant improvement system.
Seek to further develop the business relationship with our valuable customers by responding to rising needs for other logistics services through initiatives and engineering of the new processes.
To provide our esteemed customers with a significant competitive benefit through effective and superior logistics.
OUR CLIENTS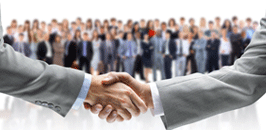 Our customers comprise some of the most recognized companies in the world. Our assets include a centrally located well-furnished office operated by dedicated staff who have years of logistics experience.